Organizations We Support
We measure our success by the continuing positive impacts we have within our local communities. Chiquita Canyon has been an active community partner throughout the Santa Clarita Valley over the last four decades, with significant support of our local neighbors in Val Verde and Castaic. Chiquita Canyon believes strongly in giving back to the community where we business. We support dozens of organizations through direct contributions, volunteering, fundraising, or sponsoring or participating in educational activities.
Chiquita's Bike Build Program
In addition to supporting numerous non-profits across the SCV, Chiquita Canyon's Christmas Promise Bike Build is a Waste Connections annual tradition of providing thousands of bicycles for underprivileged children across the country. Now in its thirteenth year, with the help from partners and local businesses, Christmas Promise Bike Build purchases and assembles bikes each holiday season and donates them to local charities. The build-a-bike program is donating more than 2,000 bicycles this year to organizations throughout the United States. Locally, Chiquita Canyon built and delivered 53 bikes today to the Child & Family Center in Santa Clarita just in time for the holiday season. The bicycles were assembled by landfill employees and their families.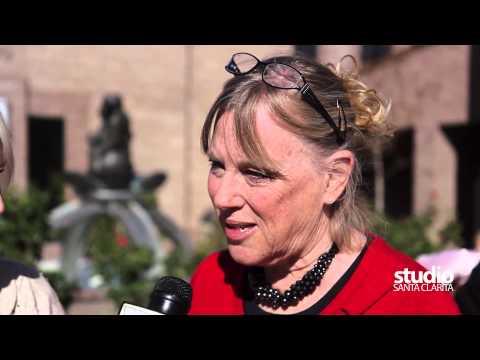 The following is a partial list of local non-profit organizations Chiquita Canyon is proud to support:
Castaic Lions Club
Castaic 5k Run/Walk
Samuel Dixon Center
The Child & Family Center
Boys and Girls Club of Santa Clarita Valley
Children's Dental Health Foundation
Friends of Castaic Lake
SCV YMCA
SCV Youth Project
SCV Senior Center
Santa Clarita Little League
Single Mothers Outreach
The Castaic Santa Float
Circle of Hope
Habitat for Humanity
Boy Scouts of America
The Painted Turtle
CalArts
THE BUSINESS COMMUNITY is also a place where Chiquita Canyon has played an active role, serving on boards and helping support organizations such as the Santa Clarita Valley Chamber of Commerce, SCV Latino Business Alliance, Santa Clarita Valley Economic Development Corporation (SCVEDC), Valley Industry Association (VIA), Valley Industry and Commerce Association (VICA) and Los Angeles County Business Federation (LA BizFed).